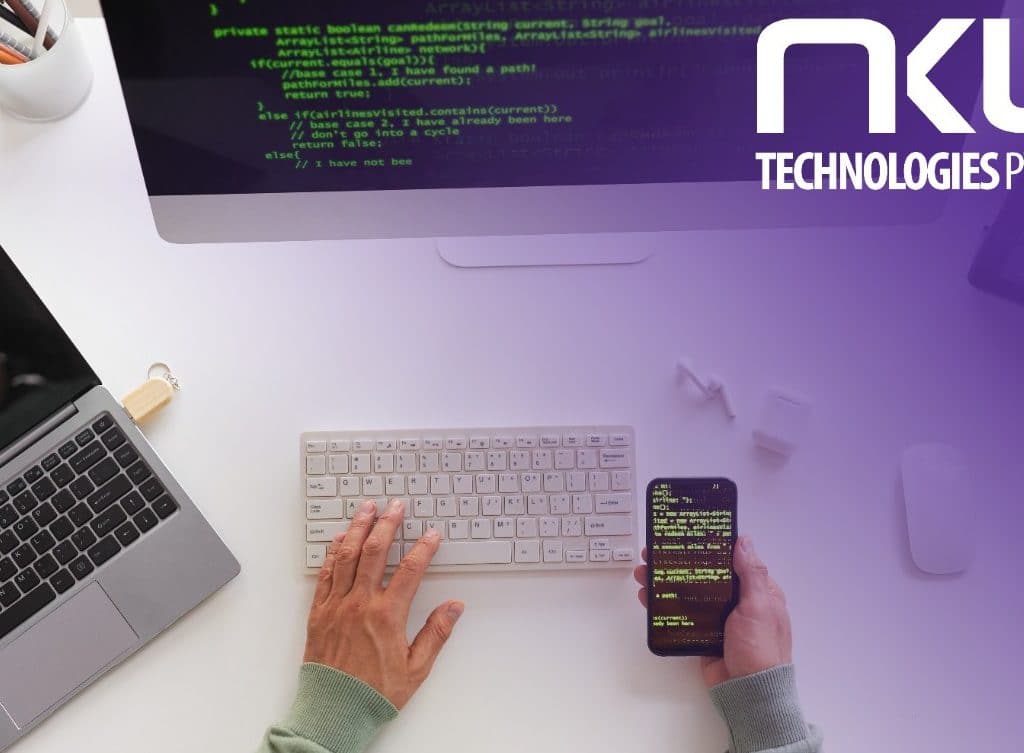 A career at NKU Technologies: Employees at NKU Technologies are engaged in a challenging environment that supports their professional and personal growth. They not only have the freedom to grow, but we provide a dynamic work environment where employees can thrive.
We care for our employees, their growth and development, and offer a great work environment with opportunities to improve skills and realize career potential. Here at NKU Technologies, we reward success in the form of job stability, competitive benefits packages, and a strong sense of accomplishment for our employees.
Opportunity exists in the cloud. NKU Technologies is an established company with a focus on next-generation digital innovation and growth. Work remotely and participate in a dynamic environment with the utmost sense of pride and accomplishment.
At NKU Technologies, we believe innovation should be accessible to everyone, whether you're a seasoned IT professional or a newcomer to technology. We offer experienced engineers and developers the chance to be part of projects that will change the way the world communicates. Our products and technologies are utilized by major corporations around the globe, and we work with startups through accelerators and other service providers.
At NKU Technologies we understand that innovation and scientific research is the key to successful manufacturing businesses, and we provide practical solutions to your most difficult technical problems. And we offer a range of career opportunities for technology enthusiasts.
We are looking to hire dedicated individuals who strive for success. You will be working with an organization that has the same core values as you.